ain't summertime just grand?
but, it's hot. everyone knows it.
here are a few things that make the dog days better.


1. The Tankini
here's how i feel about swimsuits.
i'm a woman, so naturally i dread this time of year only because my body will be on display for all fellow beachgoers to see. but, i'm not alone. everyone's doing it.
Growing up, i was not allowed to wear a "two-piece".
I was so happy when tankinis hit the market and i could get away with the occasional short tankini to show off a 1 inch sliver of my stomach. i remember years of being the only teen in a one piece or tankini. i hated it. oh well, now i love them.
i'm pretty uncomforatable in a bikini or two piece for many reasons, but mainly because i was never allowed to wear them.
But, since i was in jr.high, i said that i'd wear a bikini on my honeymoon. so, last year i shopped bikinis til i dropped(money). so, now i have like 6 two-pieces and wear them only for a tan when no one is looking.
I liked this tankini inparticular because it's cute and has paisley and it's comfy and cheap from Target.


2. a good book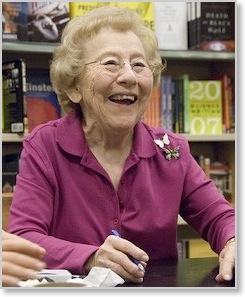 Millie Kalish
this is my summertime read.
i have finished it, but gonna read it over and over again.
Millie wrote it about growing up in the Depression era and shares the resourcefulness of her family.
I can't wait to try all of her home remidies and home-made delicious recipes and gardening tips.
I will share just one quote, as there are many that I love.
"There was always something to do on that farm: cakes, cookies, and pies to bake; potatoes, radishes, beets, carrots, peas, lettuce, tomatoes, and beans to pick, wash, clean and peel; chickens to kill, scald, pluck, singe, draw and disjoint; dishes to wash and dry; clothing to wash; laundry to be hung on the line, then taken down from the lin, folded, and ironed."
tired yet?
i love their busy hands.
ok, ok...one more.
(regarding her grandmother)
"One of her more important observations was that it was impolite and unacceptable to visit your ill temper on those around you. If you wake up feeling at odds with the world, direct your attention outside of yourself, see what the world requires of you, and then get busy".
simple wisdom.
i recommend this for a good read.
3. good kicks
some people hate on crocs.
don't hate.
actually, you can if you want.
actually, i think they're pretty unattrative.
but, most of the time...i don't care.
i hate having dry feet. so, i wear crocs and my feet feel like they have on socks.
they also protect your feet. i like them. i wear them at home, on the beach, to the store and doing lots of things.
so hate away, you haters.
4. ponytail holder on my wrist, always
my hair is in a ponytail, bun or braid 24/7.
It's hot, y'all.
5. a ridiculous video
and some beach-y tunes.
There's a short list of my absolute essentials for summertime.
It's short because i'm at the beach with my fam.
and this dude
so, i kinda gots-to-go.
burnt to a crisp,
kate